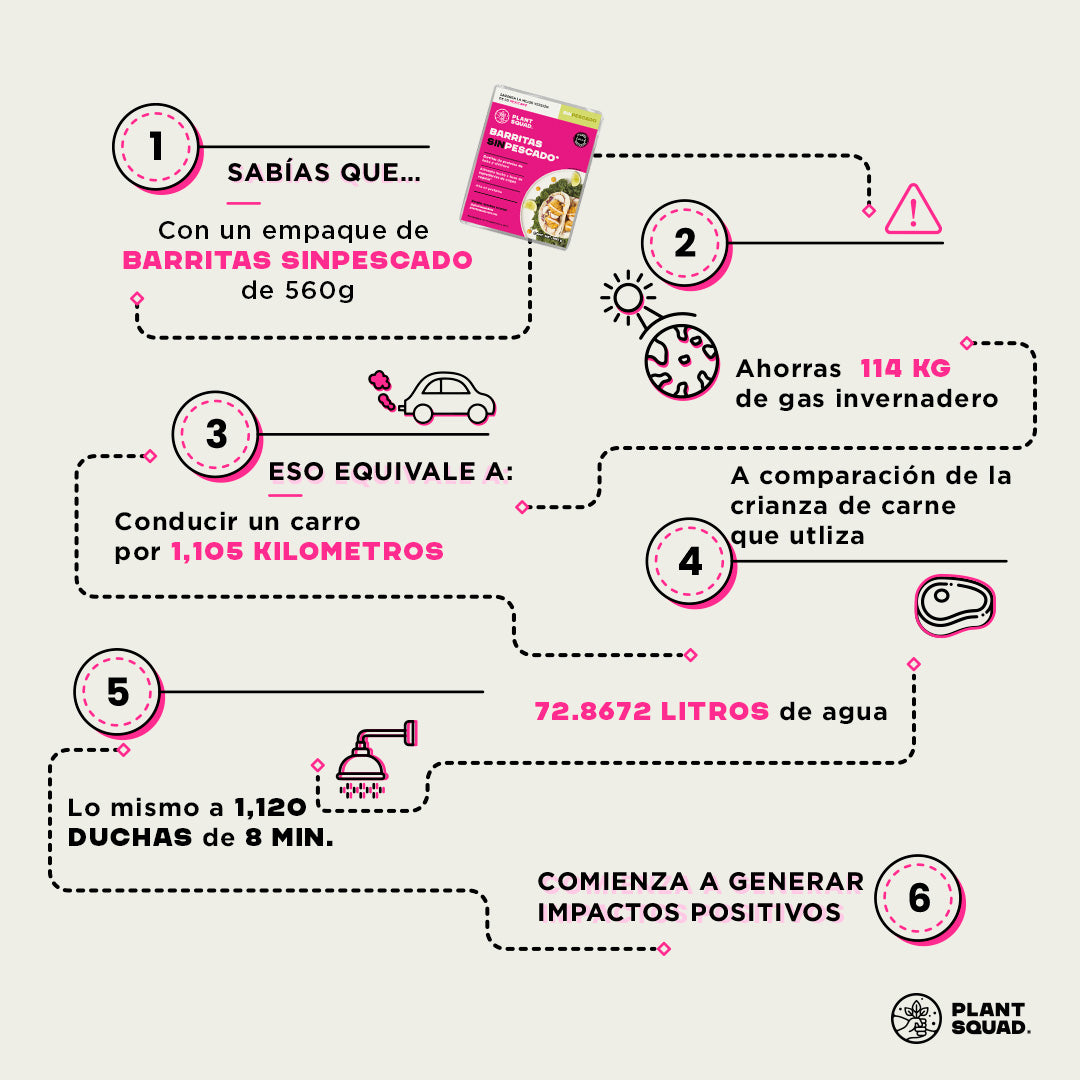 FISHLESS Bars 560g
Experience the authentic taste and texture of fish sticks with our amazing plant-based alternative. Our SINFISH bars will surprise you with their juiciness and delicious marine flavor. For those looking for a healthier and more sustainable option. By choosing our SINFISH bars, you will be contributing to the care of the environment and the well-being of the oceans. Try our vegan bars and discover a new way to enjoy the taste of fish, without sacrificing your preferences or the planet. Join the change with our SINFISH bars!
• Made with broad bean and pea protein: natural and high quality ingredients.
• Authentic texture and flavor.
• Soy free.
• Plant-based food: a conscious choice to take care of your health and the planet.
• 100% Mexican.