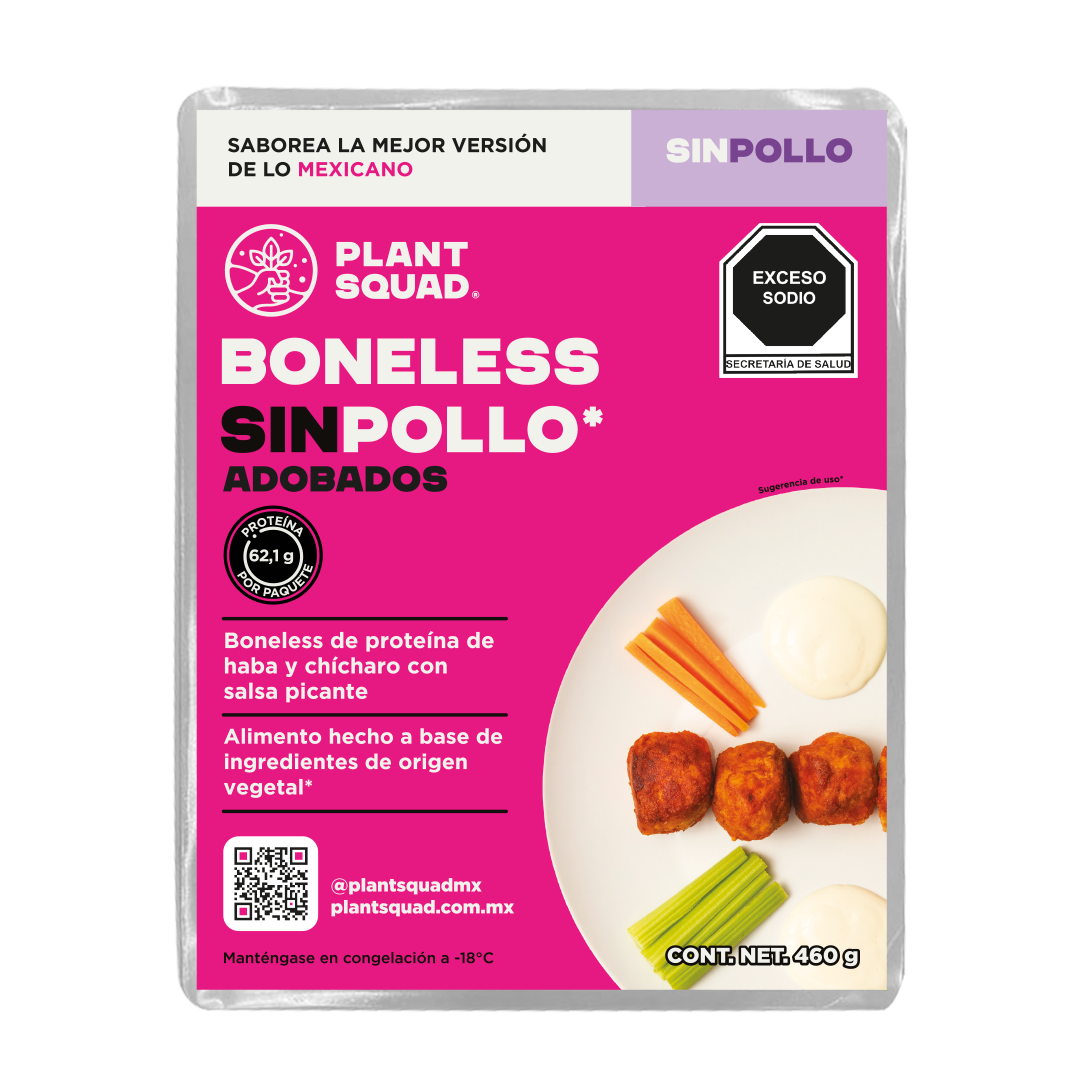 Boneless SINPOLLO marinated 460g
Our delicious boneless plant-based chicken flavored smothered in spicy sauce. Enjoy their incredible flavor and texture, they are the perfect option for those looking for a healthier alternative. In addition, by choosing our plant-based boneless, you are contributing to the care of the environment. It's time to try a new culinary experience with our boneless SINPOLLO!
- Made with broad bean and pea protein: natural and high quality ingredients.
- Authentic texture and flavor.
- Free of soy.
- Plant-based food: a conscious choice to take care of your health and the planet.
- 100% Mexican.