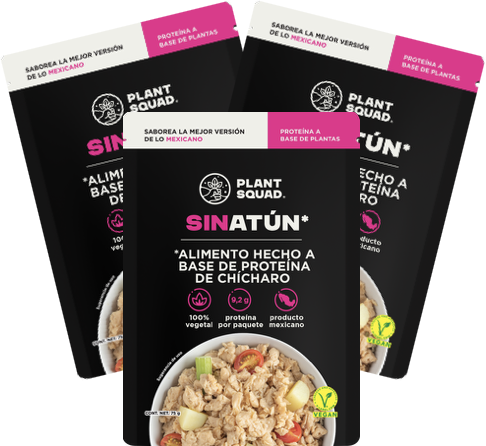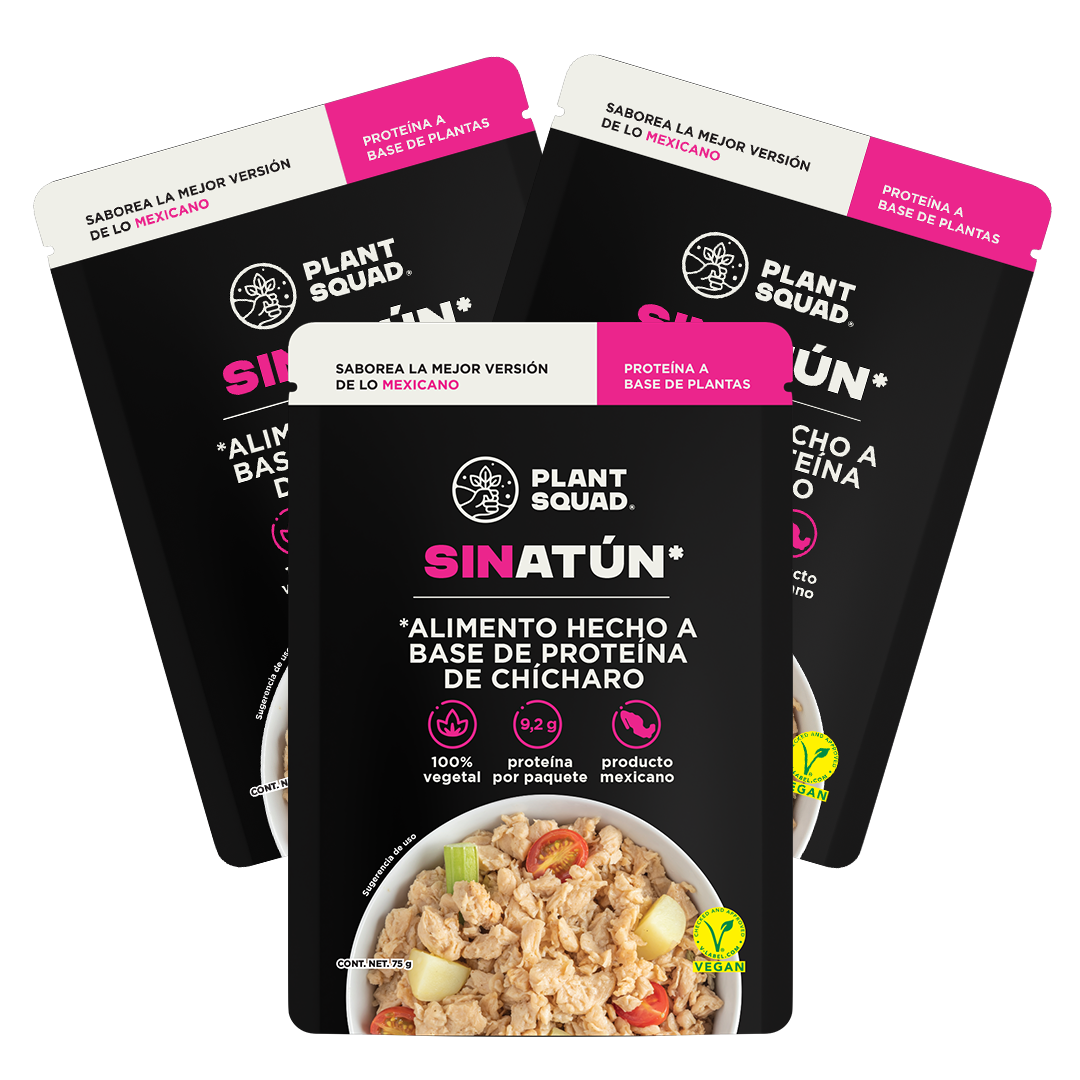 SINATÚN 75g
Discover our amazing plant-based vegan tuna, designed to give you the authentic flavor and texture of traditional tuna. Enjoy its versatility in your favorite dishes such as salads, sandwiches and more. Our SINATÚN is the perfect option for tuna lovers looking for a healthy and sustainable alternative, without sacrificing flavor. In addition, by choosing our plant-based tuna, you are contributing to the care of the environment and the preservation of the oceans. Discover a new way to enjoy tuna with our SINATÚN!
• Made with broad bean and pea protein: natural and high quality ingredients.
• Authentic texture and flavor.
• Soy free.
• Plant-based food: a conscious choice to take care of your health and the planet.
• 100% Mexican.
• V-LABEL certificate.
• Package with 3 or 6 sachets of 75g each.